On December 8, 2003, a Sloaner was held at the Hidden Oaks Club House in Santa Barbara CA. The count I got from John was 72 attendees.
In short, we all had a good time visiting with old friends and enjoying the fine food and drinks. As John Corbani said when he sent me his pictures,
"I keep looking at the pics and all I see are happy faces. We were a good crew."
See below for the links to more pictures.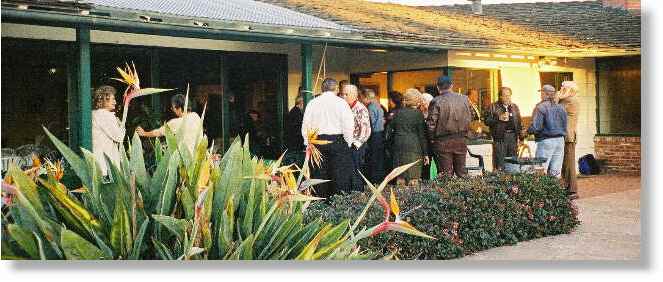 Picture by Ken Lunde
More Pictures of the Event
If you want clearer, high-resolution image files for any of the pictures, send an email to the address listed below the name, and describe the picture. Or, you can contact Ed Jetton and arrange to have him send you a CD with all of the high-resolution pictures, including slide shows for each set of pictures.